DailyArt Magazine turns 5 in July! This online younger sister of the DailyArt app has grown up since then into a popular magazine thanks to our wonderful contributors from all around the world. DailyArt Magazine staff is a bunch of true art lovers so we have asked them about their favorite museums. Because who would know better which museums and galleries to visit than art history authors and editors?
J. Paul Getty Museum in Los Angeles
Maya Tola | Author
My favorite museum is the J. Paul Getty Museum in Los Angeles, California. The museum is an architectural delight set on a mountain top. The travertine structure has an otherworldly vibe that feels like an escape, not only from Los Angeles but from this era into a timeless sanctuary of breathtaking masterpieces.
The Metropolitan Museum of Art in New York City
Jennifer Musawwir | Author
I fell in love with The Metropolitan Museum of Art 30 years ago when I was a high school student and I have continued to return to this museum throughout the years with the guarantee that there are endless discoveries in the maze of galleries that make up this massive institution. My children have been going to the Met since they were babies and I feel so fortunate to count this museum as a local and fun place to visit as a family.
Rijksmuseum in Amsterdam
Nicole Ganbold | Assistant Editor
Rijksmuseum in Amsterdam is my absolute favorite place in the world due to my professional and personal fascination with Dutch art and culture from an art historian's point of view. There you will see absolute masterpieces, such as The Night Watch by Rembrandt or the Milkmaid by Vermeer. What strikes me the most in its collection though, are the 17th century dollhouses commissioned by wealthy noblewomen.
Museo d'Arte Contemporanea Donnaregina in Naples
Agnieszka Cichocka | Author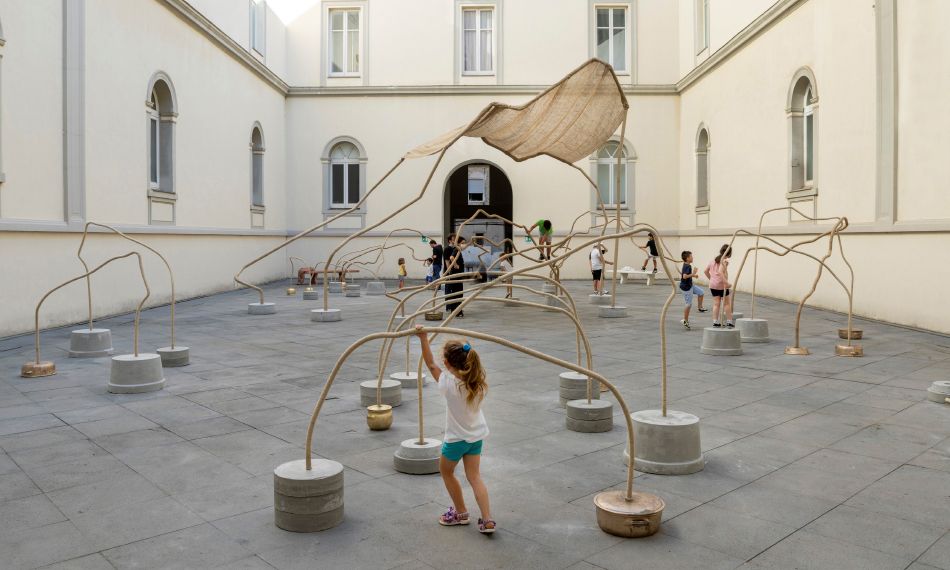 The museum hosts a selection of amazing exhibitions that intertwine Naples' ancient past with contemporary art and the look of the city in present times. You can see a number of striking site specific installations there that will totally grab your attention and mesmerize your senses. And the view from the top just cannot be forgotten!
Museo Egizio in Turin
James W. Singer | Author
I absolutely love ancient Egyptian art and architecture, therefore the Museo Egizio is my favorite museum. The Museo Egizio is the largest and most important collection of Egyptian antiquities outside Egypt with over 30,000 pieces. It covers over 3,500 years and their major styles from Predynasty, through the Kingdoms, to the Ptolemaic and Roman periods.
Victoria and Albert Museum in London
Marina Kochetkova | Author
One of my favorite places to visit is Victoria and Albert Museum in London. I immediately felt that it has a character. I like the fact that they exhibit objects from different cultures. You can see things in a new light and learn a lot by comparing artworks. It was fun to see Hollywood costumes and Japan's Lolita fashion on the same day.
The Met Cloisters in New York City
Alexandra Kiely | Author
The Met Cloisters displays gorgeous medieval artworks in a building enhanced with genuine medieval architectural fragments. For a medieval art lover in America, it's basically Disney World!
Canadian Museum of History in Gatineau
Bec Brownstone | Editor
I love the Canadian Museum of History! Located across the river from Ottawa in Gatineau, Quebec, the museum boasts the world's largest indoor collection of totem poles. Much of the gallery space is devoted to the history of Canada's Indigenous peoples and it also features modern paintings and sculptures by famous Aboriginal artists, including the building itself.
Herbert Art Gallery and Museum in Coventry
Candy Bedworth | Author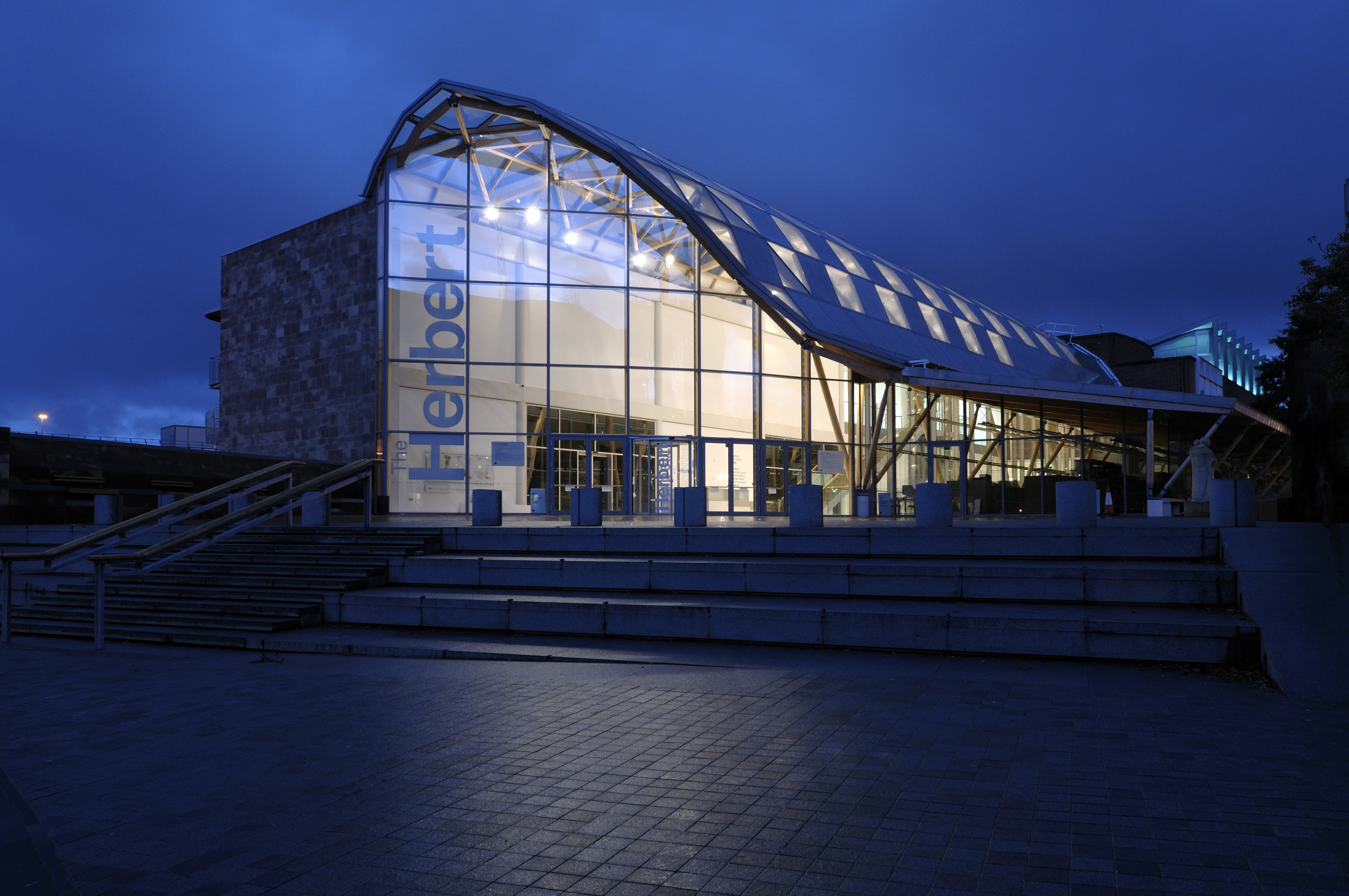 I came across this beauty quite by accident, but it has to be the most exciting and interesting museum and art gallery in the UK. Nestled near the bomb-ravaged Coventry Cathedral, the award-winning Herbert manages to display some of the finest artworks I have ever seen, as well as drawing in the community with brilliant curation and learning activities.
The National Museum of Art of Romania in Bucharest
Irina Calu | Author
The National Museum of Art of Romania is where my love for the art world started. It is where I loved to spend my childhood weekends together with my mother and father, knowing that afterwards we would go for a boat ride on the lake and eat cotton candy in the nearby Cișmigiu Park. The museum impresses with a significant European painting collection including 3 extraordinary El Grecos, alongside works by Jacopo Tintoretto, Agnolo Bronzino, Lucas Cranach the Elder, Peter Paul Rubens, Pieter Brueghel the Younger, Rembrandt van Rijn, Claude Monet, Paul Signac, and Auguste Rodin. The museum has an impressive collection of Romanian art, displaying several works by European level artists Victor Bruner and Constantin Brâncuși amongst others. We are proud to have probably the largest number of female painters collection in a European
museum's Avant-Garde Movement Hall.
Puccini Museum in Lucca
Ledys Chemin | Author
I love the Puccini House and Museum in Lucca, Italy! Even though this museum is very specific to the life of one person, I love that it showcases one of the reasons why art is so important: because of the way it touches individual people, and what these people then do with what they felt and learned.
American Museum of Natural History in New York City
Bruno Guerra Napurí | Author
It's really hard for me to name a museum as my favorite, given that every visit one, I can't help but marvel at its contents, no matter how big or small the museum itself is. Having said that, I'd say my favorite museum would have to be the American Museum of Natural History in New York City. Even though it's not an art museum, it reminds me that all art comes from nature, and as such, art was an inevitable happening in the history of humankind, so it's nice to see where it all began.
Mauritshuis in The Hague
Kate Wojtczak | Editor-in-Chief
I usually don't have single favorite things, I'm the type of person who always looks for something new, including when it comes to museums. As an art historian and traveler, I've visited hundreds of museums and galleries in my life. I've learned one important thing: I much prefer small institutions because there is a space to really enjoy and appreciate art without being overwhelmed by it. An amazing altarpiece in a small church somewhere in France, a museum dedicated to local frescoes on a Greek island, or "human size" museums like Milan's Brera or The Hague's Mauritshuis. And this particular one I would like to recommend today – full of great art, owning a few real masterpieces, its relatively modest size enables a conscious visit and time for real appreciation (and you can have a real Dutch haring when leaving ;-).
What are your favorite museums? Tell us in the comments!
---
More about art museums: