Are you looking for activities to pass your time as you patiently (or not so patiently) wait for the Coronavirus pandemic to subside? Here are some ideas from the art world for how to spend your time!
Quarantine Routine Inspired by Art
Reading
This is a good time to read all the books you have been meaning to get to!
You may be interested in reading more about the Rijksmuseum here.
Napping
If you fall asleep reading, embrace it! This is a perfectly acceptable quarantine activity.
You can read more about the Flaming June here!
Practicing Music
Generally, a good idea… however, if you happen to be exceptionally tone-deaf, don't punish your family and neighbors who are trapped along with you. Instead try one of the other (quieter) suggestions below.
If you are more of a listener, here you will find various Theatre Plays, Opera and online music to keep you entertained during the lockdown.
Cooking
Cooking or learning how to cook is a highly recommended activity as well as an extremely productive use of your time!
Here are seven extraordinary paintings by Van Gogh that you've probably never seen.
Eating
If you prefer to just eat instead, that's okay too. Don't let anyone tell you otherwise!
You may wish to read more about Annibale Carracci here!
Feeding Your Pets
Though you may not need to be reminded – don't forget to feed your pets. In fact, go ahead and give them extra treats! They (probably) deserve it!
Just in case you don't have a pet eagle, you can read more about cats and dogs in art here.
Laundry
We know you haven't left your house in days, but you may need to change into clean pajamas (and wash the dirty ones) from time to time.
Have a look at other masterpieces from the J Paul Getty Museum in Los Angeles here.
Ironing Your Clothes
Now that you have done all your laundry, you might as well iron all your clothes too!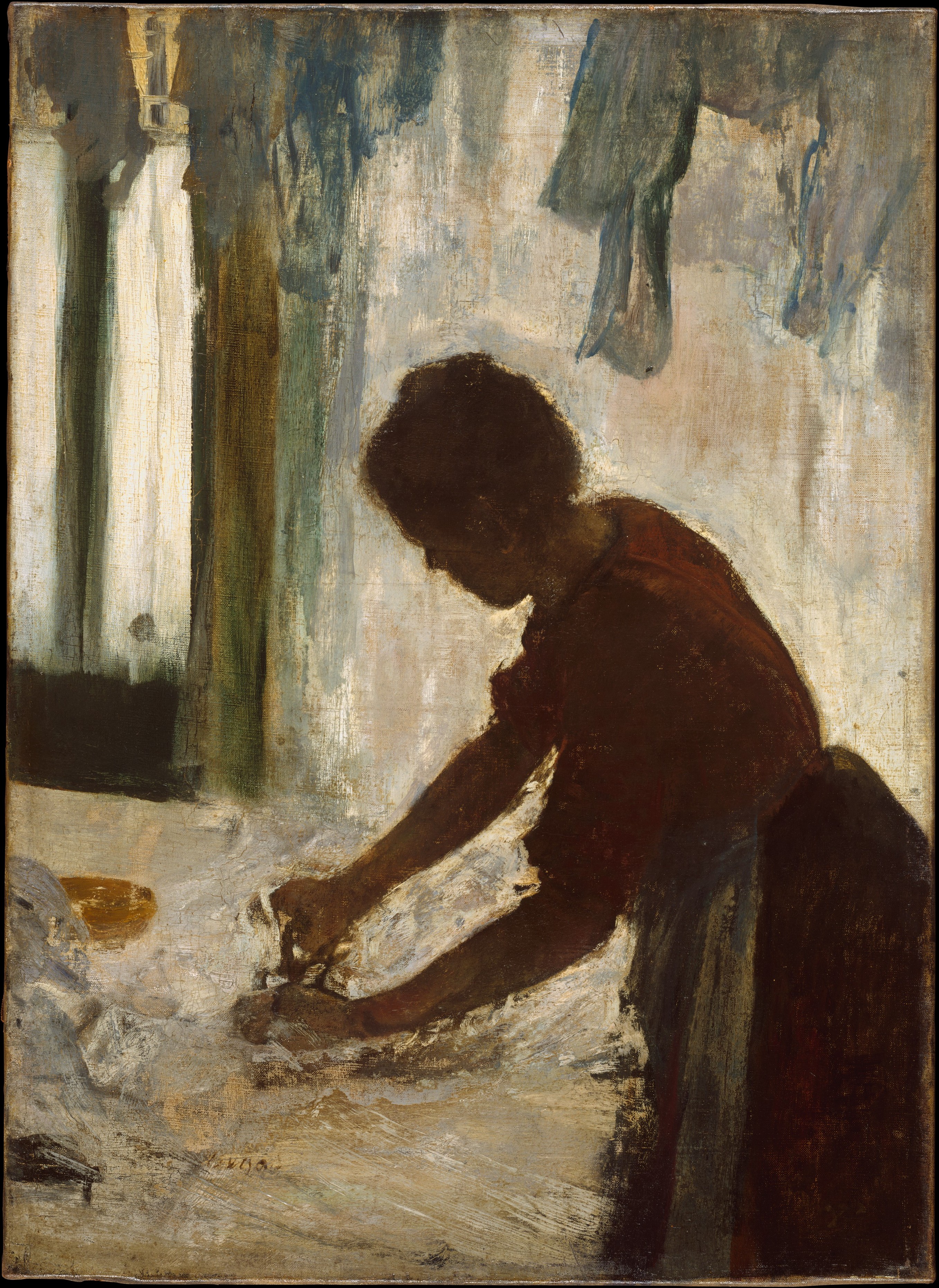 Did you know Edgar Degas was an avid art collector? Read more about his private collection here!
Gardening
If you have a green thumb (or a garden as beautiful as this) you should be out there tending to your plants right now!
Claude Monet was well-known for his renditions of gardens and nature, here is a brief story of Monet's garden in Giverny.
Relaxing Baths
After all the cooking, cleaning, and gardening, we bet you would love a long relaxing bath before your next nap!
Don't miss this great article about Auguste Rodin's scandalous imagery!
Napping (Some More)
We can't stress this enough! We recommend several naps a day – the more, the better!
Read more on bed stories here, the comfiest genre scenes in paintings!
Day Dream
You know what? If you want to just stare out of the window and wait for all of this to be over, that's okay too!
This activity appears to rank high among artists of the 17th and 18th centuries. Check out more beautiful renditions of women waiting by their windows here!
Hang in there and stay safe!
If you enjoyed these recommendations for a quarantine routine inspired by art, you might also like: