Also known as the French disease or great pox, syphilis was a common sexually transmitted disease in Europe in the 1800s. In fact, 10-15% of Europeans in the 19th century were likely infected with the bacterial infection. Hence there was not a lot of social stigma, for men at least, to have the disease. Odds are high that several Western artists, especially those who regularly frequented brothels, had syphilis.
Some have suggested that Picasso's famous Les Demoiselles d'Avignon, which features five nude prostitutes, was created as a sort of revenge painting after he contracted an STD from the brothel in Barcelona depicted in the work. Others see the masked women as his fears about contracting syphilis.
In the 20th century, penicillin was discovered as a treatment for syphilis. Before that sufferers of the disease often endured "cures" more deadly than the disease, such as mercury baths, whose side-effects included kidney disease and the patient's teeth falling out. While syphilis can remain dormant in the body for decades, it can also attack the inner organs. It was not uncommon for a person to develop smelly abscesses on the face which might eventually eat away at their nose or mouth.
The German artist Albrecht Dürer captured this painful side-effect of the disease with his woodcut Syphilitic Man. Dürer's work, c. 1495, is believed to be the first known pictorial representation of syphilis.
Vincent Van Gogh
Van Gogh was no stranger to brothels. At one point he was romantically involved with a former prostitute, Sien Hoornik. Van Gogh was officially diagnosed with gonorrhea but it's widely believed that he also suffered from syphilis. Below is a portrait that some believe to be a self-portrait, and others think is of the artist's brother Theo, who died of (you guessed it) syphilis, a mere six months after Van Gogh's death.
Francisco de Goya
Goya suffered from various illnesses throughout his life. At the age of 45 he struggled with headaches, dizziness, ringing in his ears, and weight loss. By the following year, he was deaf. While no one knows for sure why he went deaf, it might have been the result of mercury poisoning from treating syphilis. Women infected with syphilis often have miscarriages, and Goya's wife suffered many. In Self-Portrait with Dr. Arrieta the viewer sees Goya's doctor kindly caring for the ill and weakened artist.
Henri de Toulouse-Lautrec
The French artist Toulouse-Lautrec was known for many things in his short life. Born an aristocrat and a dwarf, he enjoyed spending time with people on the fringes of society. He was a common sight at brothels and cabarets. His paintings often depicted the mundane side of sex work, such as his The Medical Inspection, where two women wait to be tested for venereal disease. Toulouse-Lautrec's early death at age 37 is generally attributed to a combination of alcoholism and various STDs, including syphilis.
Paul Gauguin
Until recently, many believed the French artist Gauguin suffered from syphilis, which also led to his death at age 54 in the Marquesas Islands. However, in 2000, what is believed to be Gauguin's teeth were discovered in his hut in Tahiti. Scientists were surprised these teeth did not contain any traces of mercury. Did Gauguin have syphilis and not treat it with mercury? Or perhaps he never had the disease? His artist friend Van Gogh described the pair's visits to various French brothels in a letter to fellow French Post-Impressionist painter, Émile Bernard. Therefore, if he didn't have syphilis, Gauguin likely had a different STD.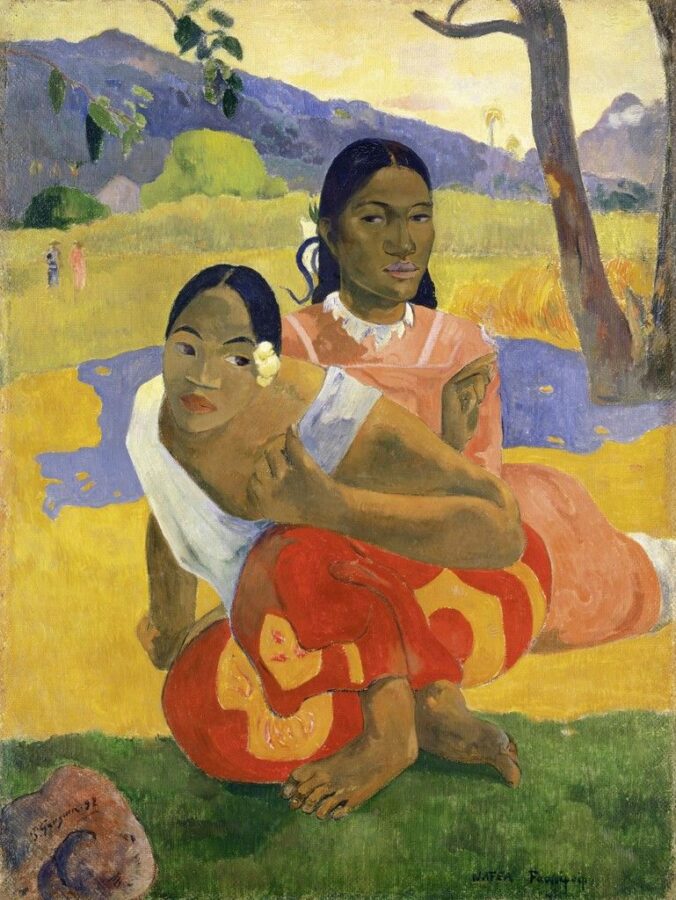 Édouard Manet
The French modernist painter Manet was also afflicted with syphilis, like his father Auguste before him. Unlike his artist peers, he was not known to sleep with sex workers so there's some mystery about where he contracted the disease. (It's possible for mothers, but not fathers, to pass the disease onto their unborn children.) Manet often depicted prostitution in his paintings, such as in his famous work Olympia. In 1883, at age 51, his left foot was amputated due to gangrene, a complication from syphilis. He died 11 days later.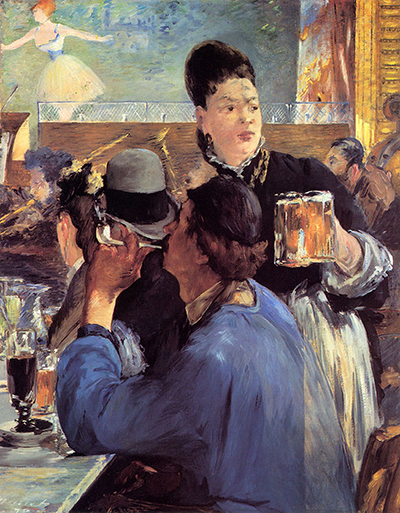 ---
Interested in the intersections of medicine and art? Read more in: