Mehr-un-Nissa was an influential woman of the Mughal era, well-known for her great beauty, unmatched intelligence, and volatile temper. As a woman in the 1600s, the tale of her rise to power and prominence is unique and noteworthy.
After some setbacks in the earlier part of her life, her fortunes changed after her marriage to Jahangir, the fourth Emperor of the great Mughal empire. Jahangir was enamored with his most beloved wife and gave her many ostentatious titles such as Nur Mahal ("Light of the Palace" Urdu) and her most famous title of Nur Jahan ("Light of the World" Urdu). During Jahangir's reign, Nur Jahan was the true power behind the Mughal throne.
Aristocratic Beginnings
She was born into a family of Persian aristocrats who immigrated to India to serve in the court of Jahangir's grandfather, Akbar. She was married at the age of 17 to a decorated Persian soldier, Sher Afgan Khan, a union blessed by Akbar himself. Sher Afgan Khan was killed in 1607, leaving Nur Jahan widowed with a young daughter named Ladli.
The two were brought to Agra the same year to serve as ladies-in-waiting to Jahangir's stepmother, Dowager Empress Ruqaiya Sultana Begum. Nur Jahan and the Dowager Empress shared a close and affectionate relationship.
Royal Romance
Jahangir first met Nur Jahan in March 1611 during the New Year or Nauroz celebrations in Agra and fell in love with her instantly! She soon became Jahangir's twentieth wife and his principal consort. This union was unconventional and even scandalous in their day! At the age of 34, Nur Jahan was considered middle-aged and as the widow of a man who had fallen out of favor with the Mughal administration, her social status was diminished.
Jahangir and Nur Jahan became a popular subject for paintings, not only in the royal Mughal atelier but in other schools of art as well. There are several artworks depicting the couple and many stories inspired by their union.
Consolidation of Power
Jahangir was an opium addict and an alcoholic and his addictions greatly diminished his ability to govern. Over time he came to rely more on his favorite wife to make administrative decisions and govern in his stead. Nur Jahan's aristocratic upbringing, education, charisma, and intelligence made her very well-suited for this unique role.
According to observers, she was a shrewd politician and head of state and proved to be far better suited to rule than her husband. She held court independently during Jahangir's frequent absences and even wielded the imperial seal, making her consent necessary for the legal validity of any order or document. She was the only Mughal woman to have coins struck in her name.
Soon after her marriage to Jahangir, Nur Jahan placed her father and brother in high ranking positions in Jahangir's administration and secured favorable alliances for her family members to ensure the continued influence of her family in the Mughal courts. Her daughter, Ladli was married to Jahangir's youngest son, Shahryar and her niece Arjumand Banu Begum (later known as Mumtaz Mahal) married Prince Khurram (Jahangir's third son and the future Emperor Shah Jahan). Shah Jahan commissioned the famous Taj Mahal was for Nur Jahan's niece, Mumtaz Mahal.
Trade Relationships
Trade flourished under Nur Jahan's reign and Agra became an important commercial hub. Nur Jahan ordered the collection of duties on goods from traders and merchants and cultivated lucrative trading relationships in Asia and Europe. She ordered the construction of many sarais or rest stops for merchants throughout the Mughal kingdom. She also owned ships in her own name to transport cargo to Europe and pilgrims to Mecca and accumulated tremendous wealth independently of the Mughal treasury.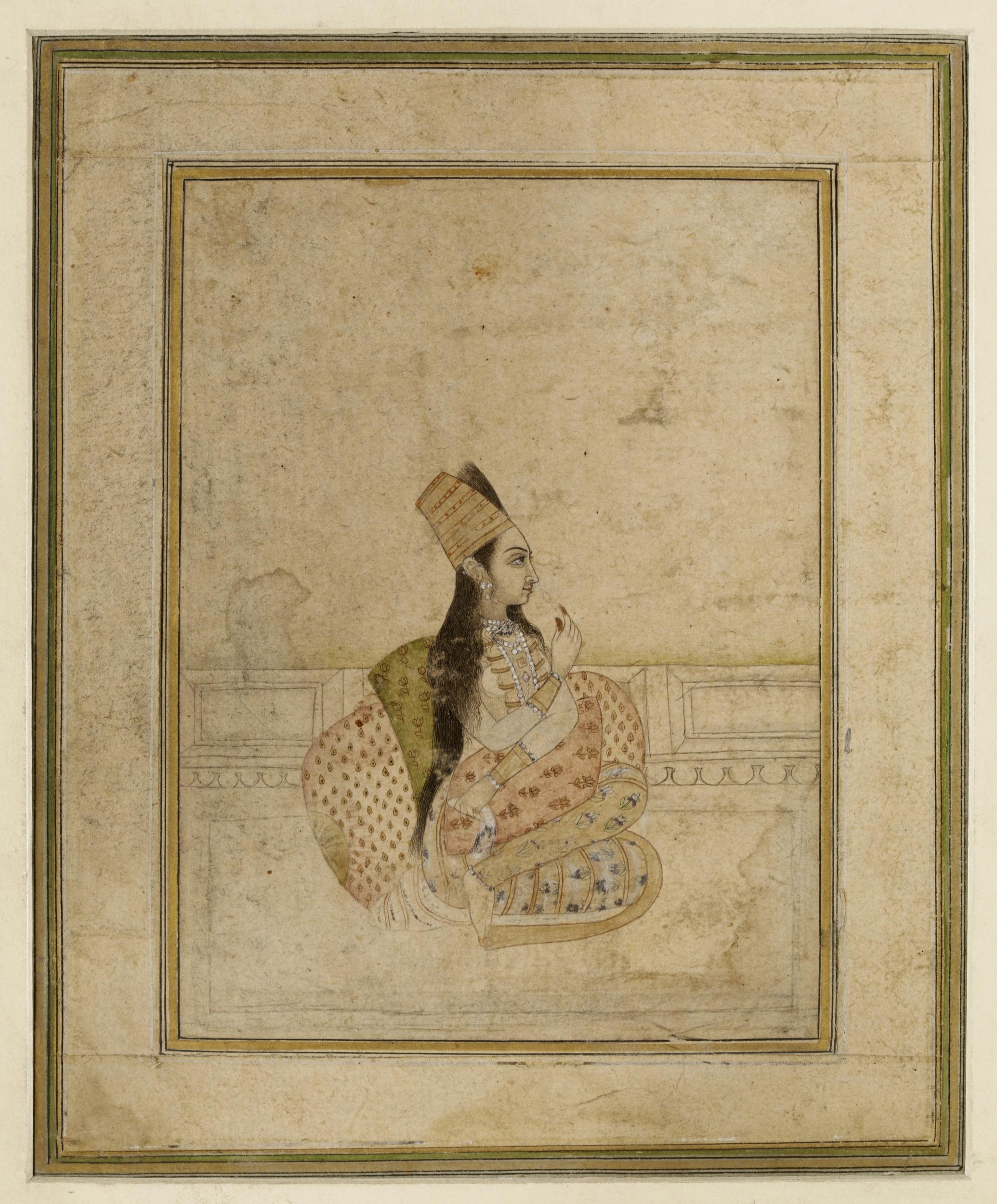 A Woman of Many Talents
Over her lifetime, Nur Jahan wore many hats. She was a humanitarian who was very concerned with the affairs of women and frequently contributed the dowries for orphan girls. She was a talented writer who encouraged literary pursuits among the women of the Mughal palace. It is said that she was also a formidable marksman who often accompanied her husband on hunting expeditions.
Much like her husband, she was a great patron of the arts, she was fascinated by Mughal miniatures and also commissioned many extravagant architectural projects, including lavish Mughal style gardens, palaces, tombs, and sarais.
The Reign of Shah Jahan
After Jahangir's demise in 1627, a war of succession ensued due to his failure to name an heir. Nur Jahan's political clout was weakened during the power struggle between Jahangir's sons. Even though the next emperor Shah Jahan was married to Nur Jahan's niece, Mumtaz Mahal, they shared a tense relationship as he had always been wary of the influence Nur Jahan wielded over Shah Jahan's father.
After ascending to the throne, Shah Jahan exiled Nur Jahan and her daughter, Ladli from Agra to Lahore, where she spent her final days. She received a sizable stipend from her stepson until her death at the age of 68 in 1645. Shee was laid to rest beside her beloved husband in a tomb of her own construction that has since been believe to have served as inspiration for the Taj Mahal.