Well, Pop Art is mostly an US thing. It's nothing bad, but it means that for the art lovers from other continents it's way harder to find a Warhol or other Lichtenstein hanging on a local museum's wall.
But if you live in Europe and you're a real Pop Art fan, there is one place you should go. It's Museum Ludwig in Köln which has the most com­pre­hen­sive Pop Art col­lec­tion out­side of the Unit­ed States – in addition to be the third-largest Pi­cas­so Col­lec­tion in the world, one of the most im­por­tant col­lec­tions of Ex­pres­sion­ism, and an in­ter­na­tio­n­al­ly sig­ni­f­i­cant col­lec­tion of pho­tog­ra­phy.
All because of two collectors, Peter and Irene Lud­wig who in 1976 do­nat­ed their inim­itable col­lec­tion of Amer­i­can Pop Art to the Ci­ty of Cologne, with the stip­u­la­tion that the ci­ty build an in­de­pen­dent mu­se­um for the new col­lec­tion. In the 1960s they have became enthusiastic about the new movement, which they have spotted at document 4 in Kassel. The Ludwigs were fas­ci­nat­ed by the im­me­di­a­cy and fresh­ness of the artists' ap­proach to re­al­i­ty. Roy Licht­en­stein, Andy Warhol, Claes Ol­d­en­burg, James Rosen­quist, Robert Rauschen­berg, and Jasper Johns were of their own gen­er­a­tion.
Here you have, 7 Pop Art masterpieces you can see at Museum Ludwig:
1. Andy Warhol, Two Elvis
2. Roy Licht­en­stein, M-Maybe (A Girl's Pic­ture)
3. Jasper Johns, Flag on Orange Field
4. Robert Rauschenberg, Black Market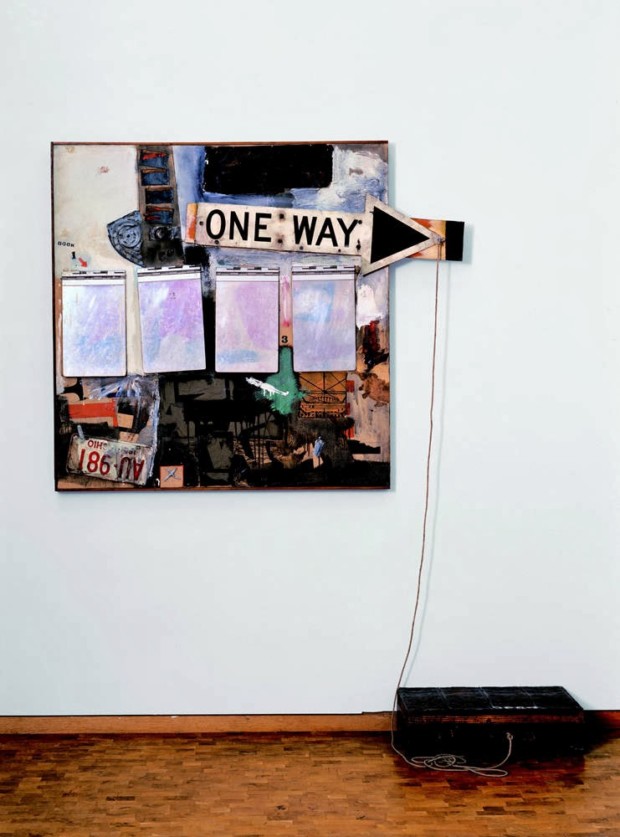 5. Claes Ol­d­en­burg, Soft Wash­s­tand
6. Roy Lichtenstein : Takka-Takka (1962),
7. Robert Rauschenberg : Odalisk